Volunteers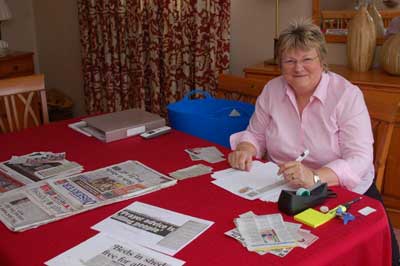 Volunteers, organised into a number of different teams, run the whole operation of Slough Talking Newspaper. Typically, each team is involved once every four or five weeks for around three hours at a time. (However some Team Leaders will spend longer editing and coordinating the team�s effort.) The work falls into two main categories: recording the newspapers; followed by copying and mailing. Team members say it is great fun and an enjoyable time together. The total process is managed and co-ordinated by our General Manager.
---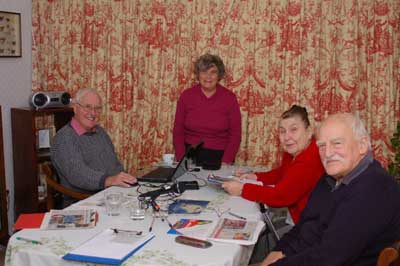 Recording:
Each team is led by an Editor who buys the local papers and selects which items are to be recorded. A small number of Readers then read the chosen material into a microphone. A 'Recording Engineer' controls the equipment that is used to produce a master copy of the newspaper for that week. The output is stored on a memory stick which can be played back on a MP3 player. All this activity takes place on Friday morning/afternoon. Back to top
---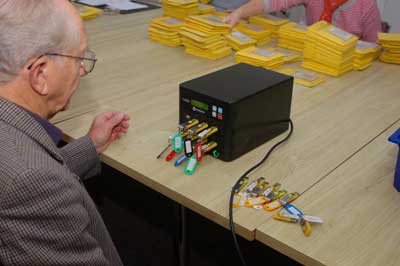 Copying:
On Friday evening a separate group of volunteers takes the master and makes further copies on memory sticks for each of the listeners. These are put into special mailing pouches and delivered to the Royal Mail for distribution on Saturday morning. After hearing the recordings, Listeners return the memory sticks which are wiped clean and re-used for further copies of the newspaper in the following weeks. Back to top
---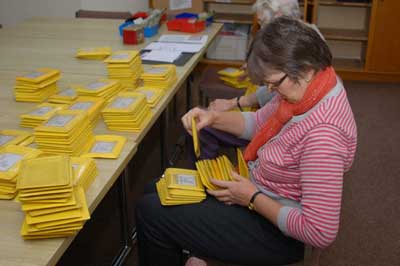 Management:
The oversight of Slough and District Talking Newspaper Association rests with a Management Committee. The Committee consists of Trustees and representatives from the production teams. The Committee meets quarterly, and an Annual General Meeting is held in March each year. Back to top
---
Can you help?
If you are interested to learn more and to help with the production or management of the Talking Newspaper please contact The General Manager.
Tel: 07717 044343
Email: sloughtn@outlook.com